Chandigarh boasts of hotels ranging from no-star to five star hotels. Whether your pocket can afford less than Rs. 500 or Rs. 20,000, there is a hotel available in Chandigarh for you. (View the complete list of hotels here: List of Hotels in Chandigarh)
The lowest priced hotels in Chandigarh start from "dharamshalas" or "guest houses" and there are quite a few. You may have to compromise with hygiene and comfort if you want to stay in these hotels, however you can save a considerable amount of money. Don't be surprised to find rooms that cost around Rs. 100 (about USD $2) per day. There are hotels for all kinds of budgets primarily varying in the location, facilities and size.
A mid-priced hotel with regular facilities like room service, clean supplies, restaurant, attached bathroom, air conditioner, phone, internet etc. will cost you around Rs. 3000 per day.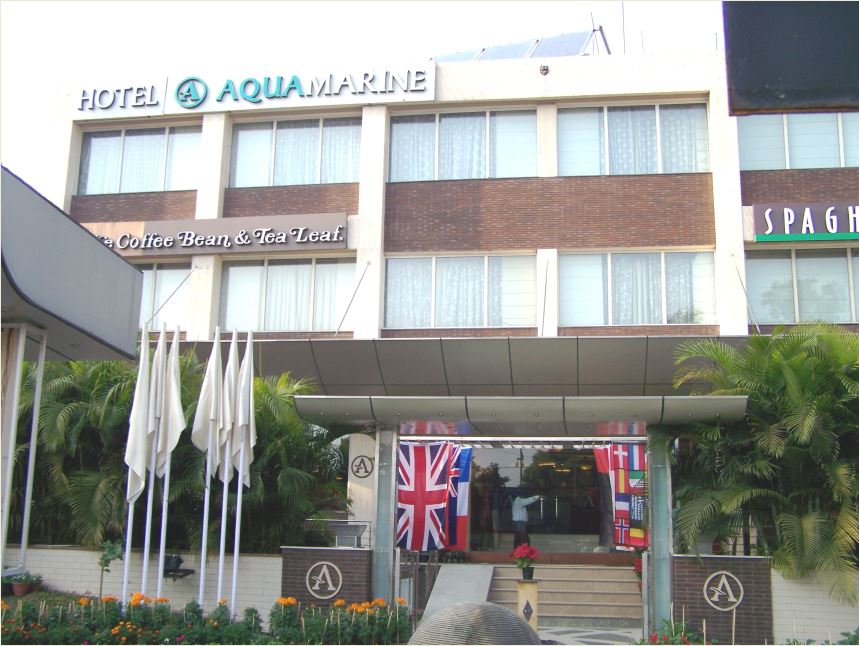 What is the Best Location for Staying in Chandigarh?
Since Chandigarh is an organized city, the best location would depend on your needs. If you need to stay in a 5 star hotel, then these are located in Sector 17, Sector 10 and Sector 35.
If you are here for business, then it would be best for you to rent a hotel that is near your destination. Just search for the nearest hotel to where you have to go.
If you are just visiting Chandigarh and will be touring around, then you may want to select a hotel at Sector 17, Sector 22 or Sector 35. There are quite a number of hotels in Sector 35 on Himalaya Marg. Aroma Hotel in Sector 22 is another good choice located in a crowded location, however it offers 24 hour restaurants and is near Sector 17 main market.
How Safe is Chandigarh?
Overall Chandigarh is a safe city, however reasonable precautions should be taken especially during late night. Single females are recommended to travel with at least one more companion. Make sure that you always carry a mobile phone with you so that you can contact the police or emergency services if needed.
How to Choose the Best Hotel in Chandigarh?
This would depend on your individual needs. Do you prefer specific kind of food? Then make sure that you check their menu prior to booking the hotel. Is it important for you to have Wi-Fi to access the internet or a conference room where you can meet your business associates. Does the hotel accept international credit cards? Do they offer laundry service? If your room is not on the ground floor, do they offer elevator or just the stairs?
Make sure that you ask them all the questions over the phone or at the reception before you book your room.
Click in the following link to get a list of most of the hotels in Chandigarh, Panchkula and Mohali with their website addresses and phone numbers: