Page 7 of 7
ELANTE MALL PARKING RATES (Rs. per entry as of September 2014)
Parking rates 4 wheeler Rs. per entry (as of Sept 2014)
0-2 hours (Rs. 20)
2-4 hours (Rs. 30)
4-8 hours (Rs. 40)
8-12 hours (Rs. 50)
12-24 hours (Rs. 80)
Above 24 hours (Rs. 80+ slab wise)
Lost ticket (Rs.100)
Two wheeler (Rs.10)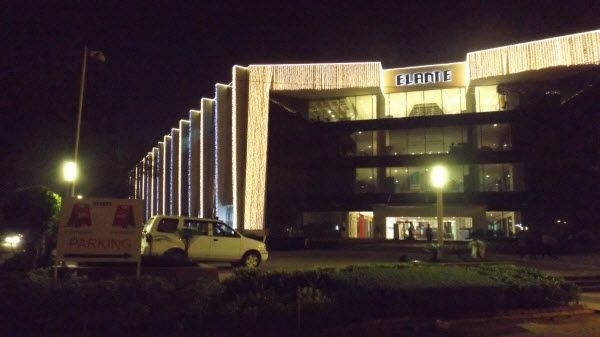 Elante Address:
No. 178, Industrial Area, Phase 1, Chandigarh, 160017, India.
Phones:+91 172-4654482
Timings: All days of the week: 11:00 AM – 11:00 PM
How to Reach Elante Mall from Sector 17 Chandigarh?
It is about 15-20 minutes drive from the major sectors of the city. From sector – 17 it's approximately 5.9 km and time to reach depends upon the road traffic and mode of transportation. .
Head North-East 12m

Turn right towards Himalaya Marg 0.2 Km

Turn left towards Himalaya Marg 55m

Take the 1st right toward Himalaya Marg and drive along Income Tax and Central Excise Office (on the left) 0.1 Km

Turn left towards Himalaya Marg 0.1 Km

Turn right towards Himalaya Marg 0.5 Km

Turn left into Udyog Path 3.3 Km

Turn right onto Purv Marg 0.7 Km

Turn left 0.4 Km

Turn Left 0.4 Km

Turn right 68 m