Dharamshala or Gaggal Airport (IATA: DHM, ICAO: VIGG) is also known as Kangra Airport or Dharamshala-Kangra Airport. Dharamshala is alternatively spelled as Dharamsala.
Location: Gaggal (Near Kangra), Himachal Pradesh, India
Phone: 91-1892-232374 (Airport Director)
Email: This email address is being protected from spambots. You need JavaScript enabled to view it.
Lat/Long: 32.165119 N / 76.263417 E
Elevation: 2525 feet (770 meters)
Dharamasala is a popular tourist destination because of its close proximity to McLeod Ganj, where Dalai Lama resides. McLeod Ganj is a buzzing town equipped to handle international travellers. Dharamsala Airport to McLeod Ganj is about 20 km. Read the quick travel guide to McLeod Ganj.
REACHING DHARAMSHALA AND MCLEOD GANG FROM DHARAMSHALA/GAGGAL AIRPORT
Take a taxi from the airport and follow the route as shown in the map below. Dharamsala is about 15 km from the airport and takes about 32 minutes drive whereas Mcleod Ganj is another 5.5 km away and takes an exta drive of about 23 minutes.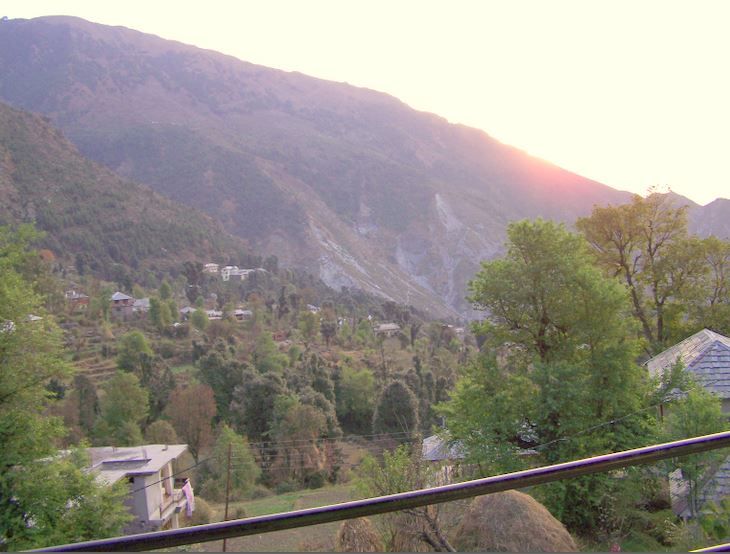 CHANDIGARH TO DHARAMSHALA
Dharamsala (or Dharamshala) Airport (actual name: Kangra Airport, Gaggal) is about 250 km from Chandigarh. Currently there are no flights that operate between Chandigarh and Dharamsala.
The only option available to travel from Chandigarh to Dharamshala is by road which would take over 5 hours. Make sure you travel in an Innova or a big car because the road journey can be quite uncomfortable although enjoyable due to the scenic beauty of Himachal Pradesh.