Page 1 of 7
ELANTE MALL CHANDIGARH: A Complete Guide.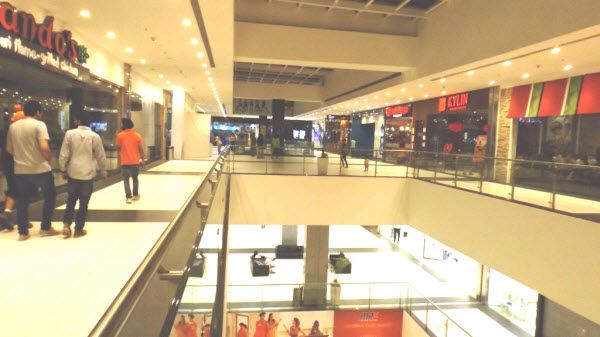 ABOUT ELANTE MALL
Elante, developed by Larsen & Toubro Group, is the largest mall in Punjab, Chandigarh, Himachal Pradesh and Jammu & Kashmir. You will be surprised to know that the mall is stretched over 1.15 million sq. ft. of retail space and that is why touted to be the largest mall in this region. It includes an assortment of international & domestic lifestyle brands, departmental stores, entertainment zone, food court, multiplex, a hypermarket and open spaces.
Often known as the 'City Beautiful', Chandigarh is one of the most well-planned and developed cities of India. Till now, the city has faced criticism for limited number of malls and the presence of international brands. The Elante Mall proves to be the best response to the words of critics. The mall has been built keeping in mind complex, prescribed environment protection norms. It has about 218 brands who are the tenants of the mall. The mall's ambiance and infrastructure is excellent and can lure anyone.
DESIGN OF THE BUILDING
Designed by 'Woodhead', the popular architectural firm from Australia, Elante is a place where one could enjoy shopping, entertainment as well as office spaces – all under one roof.
The development comprises of three distinct facilities which consists of Shopping Mall, Office Complex and Hotel with central courtyard. There are 3 blocks of office space with Ground + 3 levels. The overall development of the project also includes a world class hotel. The parking area is designed to accommodate over 5800 cars and has three basement floors dedicated to it. The parking charges are very nominal.
The design of the mall ensures customer comfort with all amenities and easy circulation covering a central courtyard, well planned service and utility areas, both vertical and horizontal circulation and greenery covering both plantation and horticulture. 40 escalators, 17 elevators, and 2 travelators are installed just to provide that extra comfort to all customers and staff.
Apart from these facilities, the mall has 16-meter wide aisle spaces, three separate washrooms per floor and Italian marble flooring on the entire ground floor. The water fountains at the main entry add to the exterior beauty of the mall.